Weather in Coimbra and webcam
Take a peek at the current weather with our live webcam: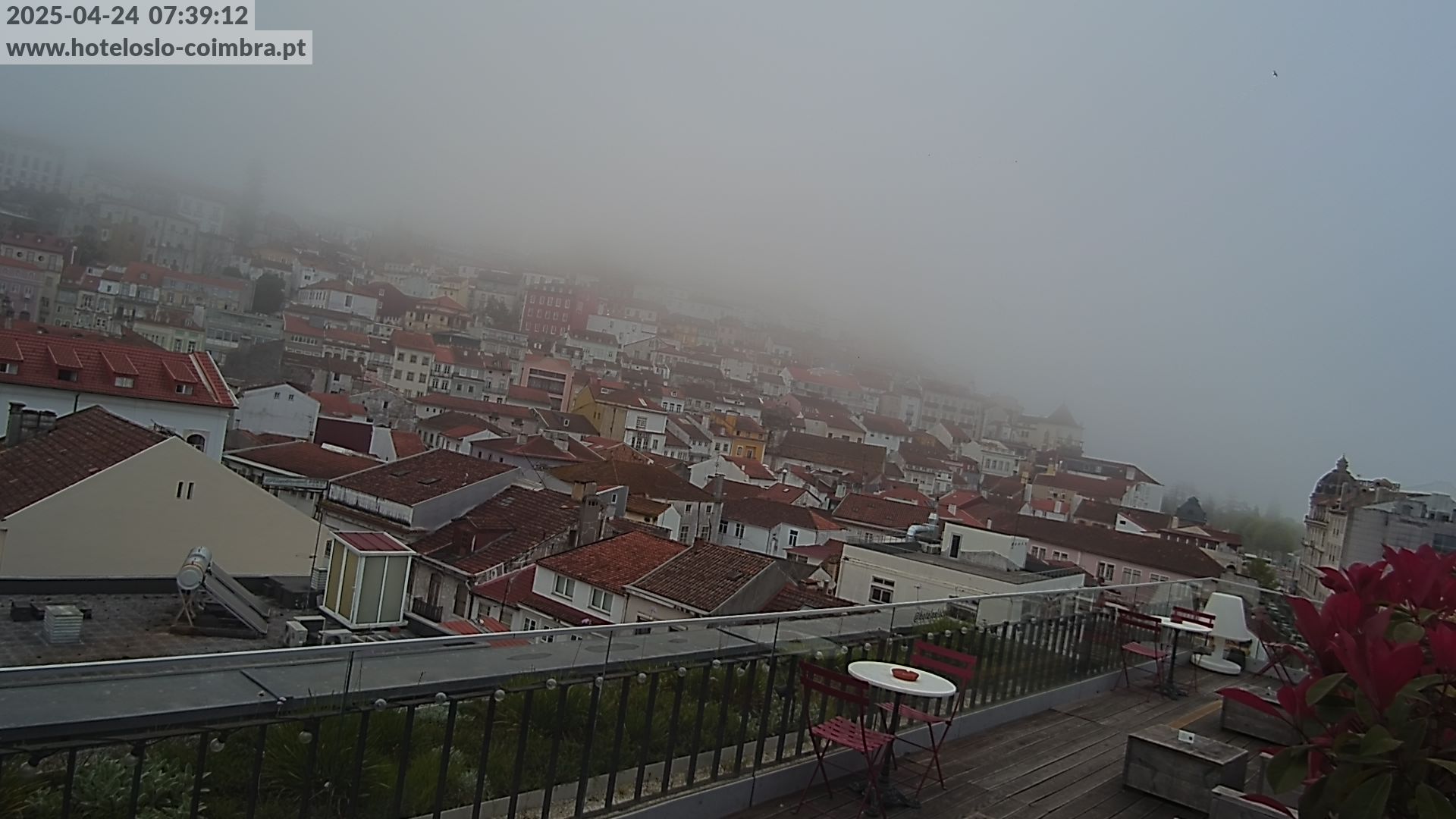 Coimbra is located in central Portugal and features pleasant year round temperatures. It is a little colder if you compare it to Lisbon, but a little warmer if you compare to Porto. With reasonably mild stations all year around, you'll always find a pleasant weather.
During the Summer months it rarely goes above 32°C, during the winter usually varies between 5°C and 14°C.
It is always a great time to visit Coimbra, there is always something happening in this part of Portugal. In Summer, the city comes alive and this part of the Mondego offers many water sports and sporting activities.
In Autumn, a little rain and cooler nights are perfectly matched for the beginning of the University academic year. Professors and students can enjoy a serving of warm street roasted chestnuts, and cooler weather means the holiday season and that means holiday shopping.
Spring is a feast for the many terraces, parks and a lively rhythm begins to beat in the city of Coimbra. For guests staying with Hotel Oslo in warmer months, do not miss the many beaches and nature retreats only a few kilometers away.
At Hotel Oslo-Coimbra, we and our staff will be here all year around, eager to help you guests get the most of your visit!