Visiting Coimbra Portugal
Coimbra has a rich past and is home to one of the oldest Universities in the world, being also home to a lively community with its own art, tradition and culture. If we add that the city in a beautiful natural setting marked by the presence of the poetic Mondego River, you'll know there is plenty to be visited and done around here.
Don't worry, we are happy to have you here and will be even happier to help you discover our city. Our central location will always be helpful in getting everywhere quickly and comfortably.

Visiting Coimbra in 3 days:
If you are only staying for 3 days, your visit will mostly depend on what you are most interested on, but surely, you'll have to make an effort not to miss certain attractions.
On day 1: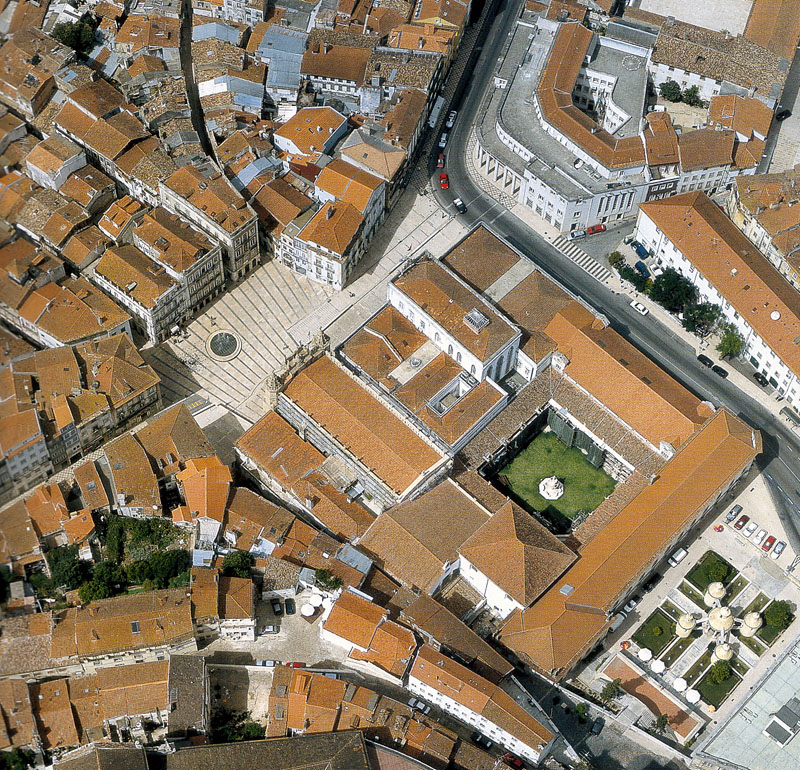 We are perfectly located between the old traditional downtown and Mondego River, if you arrive in the morning or around lunch time, this will be a great area to spend some time and to start feeling the city. There are plenty of cafes and restaurants around with great terraces for people watching. Set between the rich uptown, the river and the main roads, this has been a commercial area for centuries or even thousands of years, the streets are a narrow and many were named in the medieval ages after the types of businesses you could find around them (Like "Rua dos Sapateiros" – "Shoe-maker" street).

After lunch will be the perfect time to climb through Almedina Arch and discover Coimbra's uptown. This was the old medieval walled part of town and it is now home to the main University campus and is dotted with historical building and student republics.
Don't hurry up just yet, there is a great short visit to be made on the Almedina arch, you can visit the old gate tower. This will take you back to the times when Mondego river was the border between the Muslim and the Catholic worlds as you enjoy a privileged view of the downtown and the river.
Climb "Back-breaker" stairs and you'll find the beautiful Old Cathedral (1139) with its fortress-like facade, definitely worth a visit inside.


Keep going up and you'll find Machado de Castro National Museum, one of the most important Portuguese museums. This museum is the result of hundreds of years of architecture and features a remarkable art collection. Visiting the huge roman engineering structure that supports the museum will be a memorable experience.
Nearby there also is a great Museum of Science, an educative and modern museum nested in a beautiful XVIII century piece of architecture. Not to miss if you're with children.


We'd advise not to visit the old university just yet, there is plenty to see and you'll appreciate visiting the University even more after having a greater understanding about Coimbra.
After the museum you'll appreciate sometime outdoors. Walk through students, teachers and researchers on the old university campus towards Coimbra's beautiful Botanical Garden where some endangered species can still be found.
Coming out of the Botanical garden, walk down to "Praca da Republica" and have a beer or coffee in one of the many terraces among university students to experience another big part of student life. "Penedo da Saudade" garden, where ex-students craved stones with poems about their love towards the city and the University, is also great stop if you are in the mood for some more walking.
Find your way back to the downtown for a deserved rest.
Around the hotel you'll find many good restaurants where to sample both Portuguese or International cuisine, let us know what you feel like having and we will be happy to advise you the right place.
On day 2:
After having a great breakfast at the hotel, discover your way around the commercial downtown and visit the historical "Santa Cruz" (Holy Cross) Monastery (1131) where you'll meet the tombs of first two other portuguese kings or get a closer look at the story of Saint Anthony of Lisbon (also Saint Anthony of Padua).
Traditional Commerce in CoimbraAny time of the year will be great to do some shopping on the many stores around Coimbra downtown, the commerce is still very traditional here and you'll still find items here that won't be found anywhere else. We would advise you to visit "Encanto da Freiria" antique store, Coimbra Editora book store, Loja das Meias cloth store (http://www.lojadasmeiascoimbra.com), A Camponesa wine shop or Coisas e Sabores gourmet and handicraft shop (http://www.coisasesabores.com/).




After lunch head back up the hill to the University of Coimbra's old campus and purchase your ticket on the University shop, inside the General Library (Biblioteca Geral).
With the university's touristic circuit you'll get a greater insight to the intricate traditions of one of the world's oldest universities and visit the UNMISSABLE Joanina Library, S. Miguel Chapel, the Private Exam room or dare to climb to the top of the emblematic clock tower for a breathtaking view of Coimbra.
Coming back towards downtown, you might want to either stop on Quebra-costas stairs to sip a cocktail or tea with a great sunset view or head down "Couraça de Lisboa" for some postcard pictures of the river and go to Mondego's Green park for a lazy late afternoon over this poetic body of water.
After a greater insight on the academic traditions you will be ready for a night of "Fado de Coimbra". Different from Lisbon's Fado and with deep roots in academic traditions. You should not clap Fado de Coimbra, you should feel it.
ACapella or Fado ao Centro, only 300 meters away from the hotel, are the places to go for a night fado-show, be sure to book in advance. We will happily help you with that.
On day 3:
Before going towards your next destination, you can't miss going to the other margin of Mondego river for some post-card photos and visit either Monastery of Santa Clara-a-velha or "Portugal dos Pequenitos" (Portugal of the Little Ones) theme park.
Santa Clara-a-Velha Monastery is a beautiful piece of XIII century history, wonderfully rescued from the waters of Mondego into a prize winning museum.


"Portugal dos Pequenitos" is a wonderful theme park, featuring the most relevant Portuguese monuments and traditional architecture all in a kid-sized scale. This is one of most well-known attractions in Coimbra and it is a really fun place to take your young ones and make memorable and funny photographs.

Visiting Coimbra in 4 days:
If you are staying 4 days in Coimbra, you will be able to enjoy it even more.
On day 4: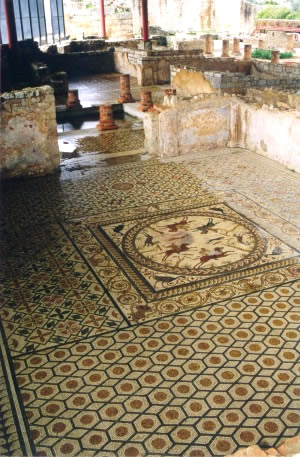 Coimbra is the most important city on the center of Portugal but it is also surrounded by really interesting towns and nature, we would suggest that you use one of the days for trip somewhere in the surroundings.
A half-day trip you would enjoy is Conimbriga, just 16 kilometers away, in the town of Condeixa-a-Nova. This was one of the largest roman settlements in Portugal and there are uniquely preserved features, such as the city walls, roman tiles, baths and a beautiful mansion. You can get to Conimbriga either by car or by bus. The bus departs only a few meters from the hotel, but if you are taking the bus let us know in the previous day so we can advise you on the schedules.
Another half-day option you would certainly enjoy would be going down the Mondego to the coast towards Figueira-da-Foz.
This is one of the most well known portuguese coastal towns and features endless beaches. This is a great place to visit both in Summer and Winter. Other than the beaches themselves, there is the "Salt Museum Site", a great example of a living museum where you can experience and understand salt works, the traditions and enjoy the surrounding nature. On your way back, we suggest you make a stop at Monte-Mor-o-Velho castle where you can have a drink inside this medieval monument while you enjoy a breathtaking view over the Mondego rice fields.
Visiting Coimbra with children
If you are visiting Coimbra with children, then all of you are in luck! Read our tips for families in Coimbra here.